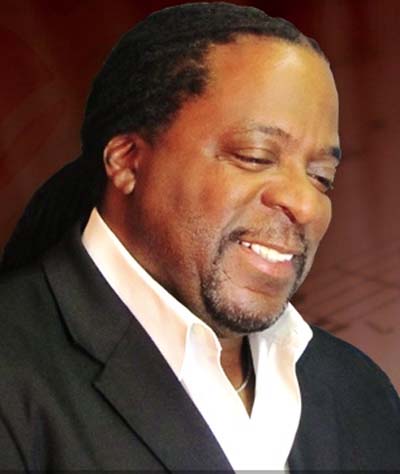 Address : 1325 E Apache St, Tulsa, OK 74106
Phone : (918) 430-1700
Mobile :
Fax :
Web : http://lestershaw.com
Email : [email protected]
Dr. Lester Shaw
Dr. Lester Shaw is a singer, songwriter, international recording artist, filmmaker and educator. He is the founder, Executive Director and Program Coordinator and oversees all components of A Pocket Full Of Hope®. He has designed and implemented programs that combine youth development with learning strategy preference identification in an atmosphere of acceptance and understanding. Targeting children ages 7-19 and their families, the programs in A Pocket Full Of Hope® assist young people in exploring the world on their own terms while developing internal strength mechanisms to help them deal with adverse environmental factors such as gangs, drugs, violence, and boredom. Dr. Shaw has made knowledge about healthy choices, social skills and self-esteem accessible to help youth develop character and leadership.
Dr. Lester Shaw
holds an Oklahoma teacher certification with 22 years of teaching experience.
has conducted and managed similar drama therapy-based programs and is a certified case manager and chemical dependency consultant.
for 5 years was an employee of Family & Children's Services in Tulsa, Oklahoma.
worked as a Family Relations Specialist where he facilitated daily youth enrichment groups and conducted management training programs.
organized workshops and seminars. He recruited and supervised professional and support staff.
coordinated alternative education and life-skills awareness activities for youth exposed to risky behaviors and for the families living in the Tulsa housing complexes.
launched a comprehensive vocational assessment and career development program to help single parents prepare for career opportunities. Other areas of expertise included parent skills training, computer literacy tutor, and crisis interventionist.
Other areas of expertise include
skills training
computer literacy tutor
crisis interventionist
In addition to working as a Family Relations Specialist, Dr. Shaw worked for 2 years as a Chemical Dependency Technician and Outreach Coordinator for Metropolitan Tulsa Substance Abuse and counselling Services in Tulsa, Oklahoma. He assisted clients through stabilization and detoxification in a 30-bed impatient facility. He conducted client intakes, assessments, plans for treatment, discharge, and individual counselling. He served as the primary interventionist for substance abuse related issues and crisis intervention at 13 public housing sites in Tulsa. He provided outreach and conducted drug education groups daily among low-income and at-risk individuals and their families. He arranged alternative activities on and off the public housing site to promote healthy living.
Dr. Shaw has been an educator for over 22 years teaching pre-school to adult age students. He is an adjunct professor for the University of Oklahoma. He has organized special interest groups to develop a new curriculum that would address the learning disparities of the lower achieving students. He is a strong supporter of the learner-centered learning environment and an advocate for youth in transition to adulthood. He has developed an extensive network among social service providers and educators, which promotes wide acceptance and utilization of A Pocket Full of Hope® programs.
Dr. Shaw is a certified trainer and facilitator for the National Center for Fathering. He conducts weekly developmental training sessions with fathers of all ages to help facilitate personal responsibility, commitment and change.
His awards include: The Oklahoma Arts Council Governors Arts Awards for Community Service,The Whitney M. Young Jr. Service Award, The Dr.Martin Luther King Jr. Leadership Award, First place for his singing performance at the Apollo Theater in New York City. He received first place for an original script at the Gwendolyn Brooks Creative Writers Conference at Chicago State University. He was also selected by the Tulsa Chapter Links Association as their 2004 person of the year for his contributions to the arts. He is a 2005 Jefferson award recipient. He is a member of Kappa Alpha Psi Fraternity and the Phi Kappa Phi National Honor Society.